We like things big in Australia.

Big homes, big cars, big meals, and big characters – everything's got to be larger than life.
Or does it?
Have you, for example, looked at new car sales lately?
Fuel efficient, small to mid-size cars are flying out of the showrooms almost before they've been off-loaded from the docks.
Everywhere you look, sushi restaurants and salad bars are elbowing McDonalds out of the way.
And not long ago, I even spotted an advertisement for a compact fishing rod – something small enough to carry in a back pocket.
If fishermen (sorry, fisherpersons) can toss their pride and joy (being the big rod) aside, then surely something's going on.
This leads us to wonder about a growing trend towards smaller living quarters and just how small is too small.
In Australia, living in compact housing is becoming increasingly popular, not due to a latent desire to live in less space, but due to our changing demographic makeup and lifestyle expectations.
Adding more weight behind these changes is low housing affordability; less full-time work and now, little or no real wage growth.
Our research is telling us that Australia is about to undergo a massive change in terms of its economy and especially its housing market.
The vast majority will be forced to compromise on housing choices.
This will often mean less, especially when it comes to dwelling size.
There is nothing wrong with small homes.
Overall size isn't the key measure.
Other things are more important.
But before we get into those things, let's take a step back and look at the wider picture.
Demography
Every second household in Australia currently supports either one or two people.
Let me repeat, 51% of households hold just one or two people.
It is forecast that this proportion of one and two person households will rise.
Some estimates are that two-thirds of Australia's homes will support singles or couples within a generation.
We are not just talking about the Gen Y rental markets here, but owner-resident households, too.
This trend is even more pronounced for aging baby boomers and their First Generation parents.
Economics
These days, many of us are underemployed – we'd like to work more and, of course, earn more, too, but there is simply a lot less full-time work available.
Couple this with the extremely high cost to buy a normal home in Australia (a level of cost that, frankly, is not sustainable) and we see a broad economic picture that does not support lavish homes into the future.
Lifestyle
Our time-short lifestyle is making the increased commuter time from 'home' to 'work' to 'play' (whether by car or public transport) less acceptable.
The increasing cost of long, private commutes and the need for several cars, is making the idea of public transportation, walking or cycling more appealing.
But the lag in infrastructure provision to outlying new suburbs is adding additional strain on a public which increasingly wants more, now.
Waiting for things like neighbourhood services and amenity is no longer part of our creed.
Thus, as a nation, by and large we seem happy to trade 'space' for 'place'.
Creating place
And this brings us to a simple phrase that I often repeat – "density needs to be offset".
In other words, if we are going to live in a more compact dwelling space, then that space and its surrounds needs to be better than if our home and private yard was much more voluminous.
But tight confines generally mean that the room for error is far greater – space often works against you when it comes to small builds.
More important measures
To compensate for size, compact housing design must be clever in its use of space; finishes; building amenities and services.
It cannot be reduced down to an arbitrary minimum number, for example, like 50m².
One of the keys to better housing investment is to match the aspirations of the resident now and into the future.
The most important consideration in any property purchase is who is likely to be the next owner after you.
It's the next buyer who determines your capital growth potential; and in most cases, it is best if that next buyer is an owner-resident.
So what are some rules to buying a better compact dwelling?
Space – there are basic human dimensions that can only be compromised so far.
For example, living areas must allow for residents and guests to freely move around.
One needs to be able to get easily into a bed. 
You do need to do the three S's (shower, shave and s… well you get the picture) in a bathroom.
Kitchens aren't just places for Clooney coffee machines, they need some workable bench space and storage options; good lighting and ventilation.
On that note, natural light and ventilation are very important.
Often the perception of space is more important than the actual size or dimensions.
Energy efficiency is also increasingly important and the best way to support that is via natural light and ventilation.
Storage is king when it comes to compact living.
The better the storage space the better your tenant and owner-resident resale appeal.
Privacy and security are also key; adequate car parking is paramount.
And finally, in our increasingly busy and compromised world, the growing trend is for urban spaces with multiple uses.
Multi-functional space will become the norm.
Do we really need, for example, a full-time dining room or that second unused bedroom?
Yes, we might want to seat four or even six guests occasionally, but not every day or even every week.
Likewise, why not use a fold-down bed when needed for guests and make use of the space at other times?
In short, we cannot continue to afford all the traditional spaces that once made up our homes.
End note
We seem to be stuck in the traditional-based house versus apartment tower mindset.
This is especially the case in my home state of Queensland.
What is missing – from an affordability and liveability viewpoint – is new housing product that is in-between these two polarised options.
We need more townhouses; 'plexes'; terrace homes; granny flats; small-lot homes; flexible dwellings.
These need to be supplied across much of the Australian fabric and especially in our middle-ring suburbs.
For mine, we also need one set of rules when it comes to new housing form.
This should apply across an entire state or territory.
Maybe it should even apply across the country, allowing of course for climatic differences.
And this set of rules should be more about the factors listed above and not a single number.
Consider also that many residents want to 'age in place'.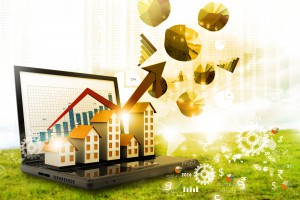 Most do not want to live in a high-rise apartment complex.
They would like to downsize; stay local and have some nexus to the ground.
But in the absence of affordable choice, they stay put, often as a couple in large, detached homes.
This 'in-between' housing would also suit many first home buyers plus, of course, the rental market.
There is a real lack of new housing choice in the Australian market.
This is stopping first home buyers.
It is stopping empty-nesters from downsizing.
It is, by default, oversupplying the new high-rise apartment market and stalling a more sustainable housing supply.
Current public policy is not allowing private enterprise (developers and builders) to supply what the market really wants.