If you are looking to engage a buyers' agent, it pays to do your research. 
Investors must be cautious of the motivations of the person they choose to act on their behalf.
A buyers' agent should only be paid by one party – the investor, they should lend their expertise to the benefit of the investor in the transaction, and they must be unbiased.
Spending time to carefully select your buyers' agent will consistently lead to better outcomes and avoid the potential to emotionally over-pay or invest in the wrong type of property, at the wrong price, in the wrong location.
Your most precious asset is your time.
Selecting the right buyers' agent should protect your most precious asset – your time.
As a start, here are three types of buyers' agents that you should avoid.
Fly in Fly out
There is a growing trend for people to appoint out of area buyers' agents – who will travel to the destination hot spot and buy on your behalf.
They will save you inspection and negotiation time, but will fail in the most important rule of property – location.
An outsider will never know the local secrets that are key to forward-thinking investors.
I see serious risk with engaging an agent in this way as it reminds me too much of hot-spotting and could mean that the so-called buyer's agent might have a slow market and is looking to exploit a rising market elsewhere.
Remember, if you are an expert at everything you are an expert at nothing!
Junior Agents that run buyers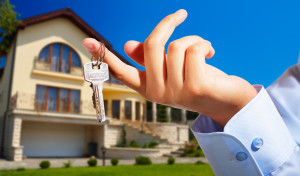 Real estate firms often look to increase a successful agent's earnings by engaging a junior agent to attend their open homes and field offers on their behalf.
It is sensible to remember that in traditional real estate emphasis is given to the sellers; after all, if you control the listing you control the sale.
Do not be duped into believing these so called 'buyer's agents' are working for you.
Their ultimate objective is to drive up the selling price by creating a competitive environment, whether through private treaty or auction, and their advice will be restricted to their own listings or their agency's.
A true buyers' agent has access to every property on the market, including off market sales.
Buyers' agents that have a stock list
Developers will engage sellers whose primary purpose is to sell off-the-plan stock.
They will try to disguise this with misguided investment advice to promote sales of their stock and earn a large commission from the developers, which can often be undisclosed.
Their advice is compromised through bias, as it will be skewed to promote only the lots they are trying to sell and the investor will be the one to lose out financially.